History, Vision, Goals
History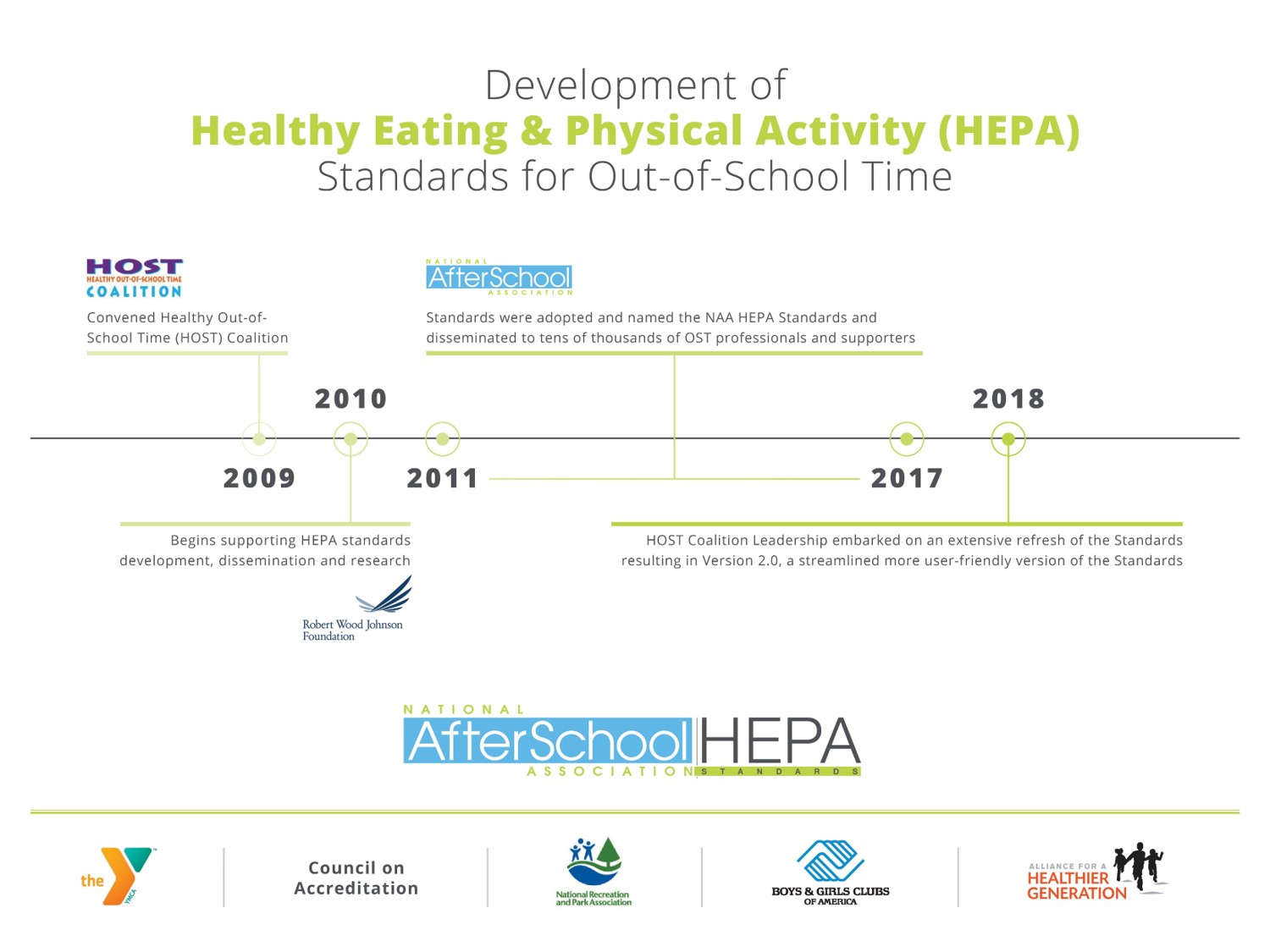 In January 2009, the National Institute on Out-of-School Time (NIOST) at the Wellesley Centers for Women at Wellesley College, the University of Massachusetts Boston (UMB), and the YMCA of the USA collaborated to found the Healthy Out-of-School Time Coalition (HOST).
In 2010-11, HOST created evidence-based, healthy eating and physical activity (HEPA) standards that foster the best possible nutrition and physical activity outcomes for children in grades K-12 attending OST programs. (View a webinar about them below.)
These standards have been adopted by the National AfterSchool Association, the YMCA of the USA, the Council on Accreditation, the National Recreation and Park Association, the Boys & Girls Club of America, and the Alliance for a Healthier Generation, and disseminated to tens of thousands of out-of-school time professionals and supporters.
Here's a PDF of the image.
Vision
The vision for this national coalition of leaders in the OST field was to foster health and well-being practices in afterschool programs nationwide, using science-based standards for healthy eating, physical activity, screen time, and social supports for these behaviors including staff, family and child engagement.
GOALS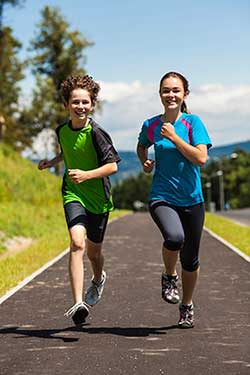 The goals of the HOST Coalition were to:
Develop a process to seek consensus on language for national quality standards that will lead to strengthening out-of-school time programs in the areas of health and well-being, including which best practices are needed by practitioners and leadership in the youthwork field.
Continue to raise awareness for our National AfterSchool Association Healthy Eating and Physical Activity Standards (NAA HEPA Standards)
Build the HOST Coalition by identifying new organizations to join and adopt NAA HEPA Standards
Promote the sharing of resources, tools, training, and technical assistance to support obesity prevention in out-of-school time
Engage in research that guides best practice related to NAA HEPA Standards