Come to National AfterSchool Association Convention for HEPA Resources, Tips
March 9, 2017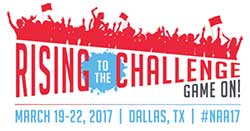 The National AfterSchool Association's Annual Convention in Dallas, March 19-22, will feature more than 25 dedicated workshops on healthy eating and physical activity (HEPA), along with group training workouts, a learning expo with exhibitors sharing HEPA products and services, and more!
The National Afterschool Association, a HOST member, has found that past Convention participants who attended HEPA-related workshops indicated an:
Increased knowledge on how to access HEPA resources.
Increased confidence in delivery of HEPA experiences.
Increased confidence in communicating with schools, families, and communities about the importance of HEPA in Out-of-School time.
Visit the Convention website for more information. We hope to see you there!