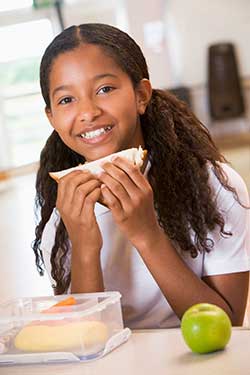 In 2010-11, HOST created evidence-based, healthy eating and physical activity (HEPA) standards for children in grades K-12 attending out-of-school-time programs. Known as the National AfterSchool Association HEPA Standards, they have been disseminated to tens of thousands of out-of-school time professionals and supporters -- and are having an impact, as these stories show.
Youth Today looks at how different states and organizations are promoting adoption of the HEPA Standards and helping to reduce obesity.
Alliance for a Healthier Generation shares how Maryland Out-of-School Time has worked with the Maryland Food Bank to promote the Healthy Out-of-School Time Framework, which includes the HEPA Standards, and to change youth attitudes towards healthy food.