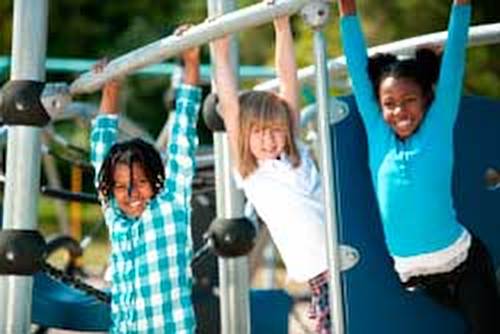 The latest in our regular roundups of healthy eating and physical activity news from HOST members and others.
Events
Register here for the Food Research and Action Center's Afterschool Meals Matter Conference Call on "Working with Food Banks," January 19, 2017, 1:00 p.m. ET. They say, "With vast networks and programmatic expertise, food banks can be great partners to work with on expanding the reach of the Afterschool Nutrition Programs. From promotion to sponsoring, food banks have a role to play in ensuring children have access to meals when the school day ends. Hear from food banks and advocates on ways to collaborate this school year on the child nutrition programs."
Success Stories
Coldspring Intermediate School in Coldspring, Texas used a Game On grant from Action for Healthy Kids, funded by Saputo, to launch "Be Your Own Hero," a 100-mile walking/running challenge in which students are encouraged to be active during school, at home, and at school-sponsored community events.
The Kids' Safe and Healthful Foods Project of the Pew Charitable Trusts has posted several new profiles of schools that are innovating to better provide healthy food to students, including Lee County Elementary School in Beattyville, Kentucky; Kona Pacific Public Charter School in Kealakekua, Hawaii; Bidwell Junior High School in Chico, California; and Murrieta Mesa High School in Murrieta, California.
New York City's Department of Education is partnering with No Kid Hungry on an advertising campaign to mark the second year in a three-year rollout of its elementary school Breakfast in the Classroom program.
Tips and Resources
The Centers for Disease Control (CDC) and SHAPE America have released two new resources to improve school recess: "Strategies for Recess in Schools" identifies 19 effective strategies for schools to increase student physical activity and academic achievement. "Recess Planning in Schools: A Guide to Putting Strategies for Recess into Practice" guides schools through the development of a written recess plan. It includes a customizable Recess Planning Template to help schools use proven strategies to improve recess for students.
Read More Roundup News