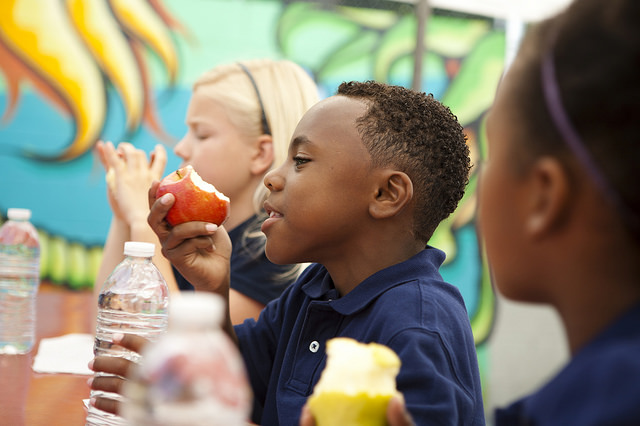 The latest in our regular roundups of healthy eating and physical activity news from HOST members and others.
Events
The Food Research & Action Center is hosting a webinar on how to "Boost Your Budget With Afterschool Meals," April 2, 2019 - 3:00 p.m. ET. Register here.
Policy
The American Academy of Pediatrics and the American Heart Association have endorsed a suite of public health measures designed to reduce kids' consumption of sugary drinks.
Research
Clarissa Hayes, child nutrition policy analyst with the Food Research & Action Center, explains how afterschool meals can help fill the spring break hunger gap for many students.
Cost of programs is the biggest barrier to participation of Latinx middle- and high-school students in school sports and activities, according to a University of Michigan poll, reports Salud America.
The Safe Routes to School National Partnership wants to track trends and progress in the Safe Routes to School movement and provide targeted support and resources to local communities. They're therefore asking "Any local, regional, or state initiative, by whatever name, funded or unfunded, that takes action focused on getting more kids walking and biking safely to and from school" to complete a census.
Tips