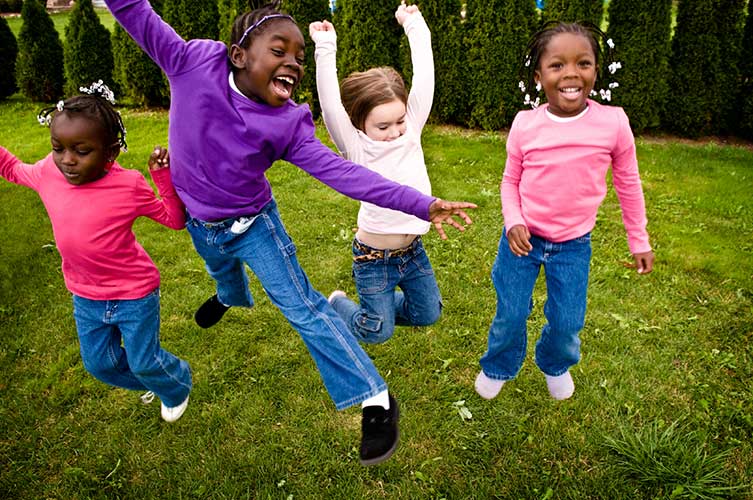 The latest in our regular roundups of healthy eating and physical activity news from HOST members and others.
Events
The National AfterSchool Association's 2018 Annual Convention, held March 18 to 21 in Atlanta, will feature more than 25 dedicated workshops on healthy eating and physical activity, group fitness sessions, a learning expo with exhibitors sharing related products and services, and more. Learn more and register.
Safe Routes to School Naitonal Partnership will be hosting a free webinar on Volunteer Engagement in Safe Routes to School, February 20, 2018, 2:00-3:00 p.m; ET. Join them while they talk with practitioners who have developed successful volunteer engagement strategies to boost health and safety in their community through Safe Routes to School.
Success Stories
Salud America! profiles George Block of San Antonio, who is not only working to have every elementary school gyms, playgrounds, and fields open after school for community use, but who launched a project to install physical but open gates at many of the parks to indicate their availability.
Jim Clark, president and CEO of Boys & Girls Clubs of America, along with Major League Baseball Commissioner Rob Manfred, addressed the Winter Meeting of the U.S. Conference of Mayors. The Conference is a major supporter of MLB's "Play Ball" initiative, which encourages children and teens to get outside and play baseball and softball, through formal leagues, special events, and casual games. Clark is urging Clubs around the country to partner with their mayor's office to host a Summer Play Ball event.
Build Our Kids' Success (BOKS) is rolling out a new look to reflect its growth from a before-school physical activity program run by three enthusiastic moms to a movement backed by scientists and adopted by nearly 3,000 communities across the globe, bringing movement to more than 100,000 kids a day. NIOST's longitudinal evaluation of BOKS highlights the many benefits for youth in the BOKS program.
Tips and Ideas
Read More Roundup News