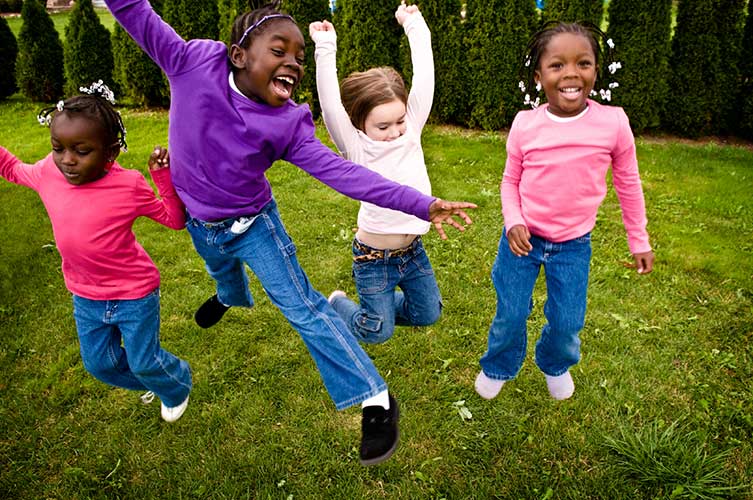 The latest in our regular roundups of healthy eating and physical activity news from HOST members and others.
Events
The Food Research & Action Center will be hosting a Summer Meals Matter Conference Call on "Getting the Word Out About Summer Meals," Thursday, April 5, 2018, at 1:00 p.m. ET. State agencies, summer programs, and advocates can boost participation by utilizing different strategies for spreading the word about the availability of summer meals to families leading up to summer and once programs begin. On this call you will hear about effective methods and resources to promote programs, raise awareness, and ensure more families are connected to summer meals this year.
Salud America is hosting a #SaludTues Tweetchat on Tuesday, April 3, 2018, from 1 to 2 p.m. ET, on how to increase the availability of and access to healthy food and water for Latino and all families. Follow on Twitter with hashtag #SaludTues. Host: @SaludAmerica Co-hosts: Voices for Health Kids (@Voices4HK), Healthy Schools Campaign (@healthyschools), First 5 LA Parents (@First5LAParents), Sugar Free Kids Maryland (@SugarFreeKidsMD), West Virginia Oral Health Coalition (@WVOHCoalition).
Research and News
The Food Research & Action Center has released Afterschool Suppers: A Snapshot of Participation, its first-ever report on participation in the Afterschool Nutrition Programs, nationally and for each state. The report finds that nearly 1.1 million low-income children benefited from afterschool suppers in October 2016, up from just 200,000 in October 2011.
Up2Us Sports shares what AmeriCorps members serving through Up2Us Coach and AmeriCorps VISTA have been able to accomplish during their service terms.
It's Time Texas gives us their National Nutrition Month Food Battle Recap. Did broccoli beat asparagus? What about berries vs. citrus?
Resources and Grants
Read More Roundup News