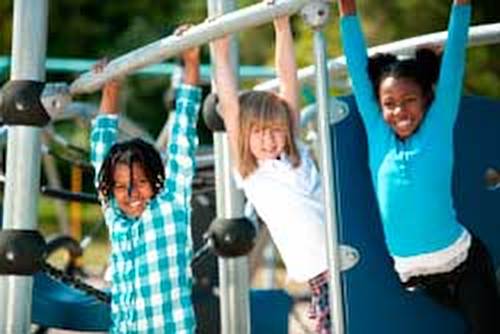 The latest in our regular roundups of healthy eating and physical activity news from HOST members and others.
News
The National Afterschool Association (NAA) Healthy Eating and Physical Activity (HEPA) Standards developed by HOST are "a vital framework—and a way to talk about healthy eating and physical activity components in afterschool programs that move the work forward," said Jessica Hay, California Afterschool Network program director. She also offered "simple, fun ways to include HEPA into many aspects of your program."
Events
The Food Research and Action Center (FRAC) is holding a Summer Meals Matter Call on "Making Breakfast Work in the Summer," Thursday, October 6, 1 p.m. ET. Hear from sponsors and sites that have taken advantage of the opportunity to serve two meals a day during the summer and how they have made breakfast work for them. Tips and tricks for implementing and expanding breakfast meal service will be explored. Sponsors also will share how adding another meal has made their program more financially viable.Register here.
The U.S. Department of Agriculture, Food and Nutrition Service (USDA-FNS) National Office staff is hosting a webinar about "How to Use Data in the Child and Adult Care Food Program (CACFP) and the Summer Food Service Program (SFSP)" on Thursday, October 13, 2 p.m. ET. They will demonstrate their suite of mapping and geographical information systems tools built for both SFSP and CACFP participants, operators, partners, and State agencies. Participants will learn how to access these tools and data as well as discover strategies for analyzing these data. This session will include lessons learned about the development of the tools as well as leave time for questions.Register here.
The Alliance for a Healthier Generation will honor "America's Healthiest Schools," along with school districts, the National AfterSchool Association and NIKE, Inc. at its 2016 Leaders Summit, September 30 and October 1 in Washington, D.C. Speakers include representatives from several HOST member organizations.
Tips and Ideas
The Safe Routes to School National Partnership features a guest post by Karen Mohr, principal of Beryl Heights Elementary School in Redondo Beach, California, explaining how her school became one of those being honored by the Alliance for a Healthier Generation. (See above.)
The Pew Charitable Trusts' Kids' Safe and Healthful Foods Project offers "3 Ways to Encourage Healthy Eating During National Childhood Obesity Awareness Month."
Salud Today reports on how community leaders in San Antonio's Parks and Recreation Department helped launch two accessible, affordable strategiesto encourage all residents to be active at local parks. They include free fitness classes and a city-wide, stamp-and-passport wellness scavenger hunt and physical activity initiative.
Read More Roundup News