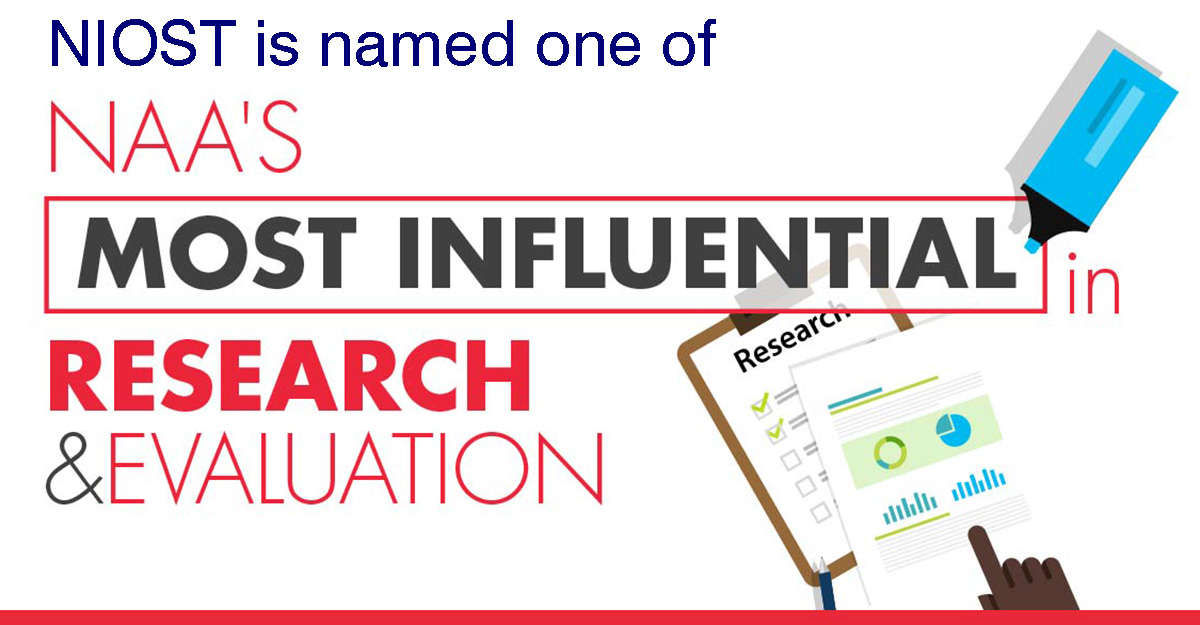 The National AfterSchool Association (NAA), a HOST member and the lead organization for the advancement of the afterschool professional, has recognized two other HOST members among the NAA's Most Influential in Research and Evaluation for 2018. Honorees are distinguished for their contributions to research and evaluation on youth and adolescent development.
The After School Matters Research and Evaluation team in Chicago collects and reports on data that fuels continuous quality improvement, enables data-driven and cost-effective decision making, and supports advocacy for teen and youth development.
The National Institute on Out-of-School Time (NIOST), program of the Wellesley Centers for Women at Wellesley College, NIOST bridges the worlds of research and practice to provide out-of-school time (OST) directors, staff, planners, school administrators, community leaders, and others with research, training and tools, evaluation, and consultation to enhance and improve the quality of programs for all children and youth. Through the Afterschool Matters Initiative, NIOST offers OST professionals unique opportunities to expand their own research, evaluation, program development, and policy-making skills via the National Afterschool Matters Fellowship Program and Afterschool Matters Journal.
In selecting the Most Influential in Research and Evaluation, the National AfterSchool Association sought to honor individuals and organizations whose contributions to research and evaluation on afterschool and youth and adolescent development result in stronger practices, higher-quality programs, and increased positive outcomes for children and youth. All of the honorees were profiled in the Summer 2018 issue of NAA's AfterSchool Today magazine.
An estimated 10.2 million children participate in afterschool programs each year and the industry employs an estimated 850,000. The NAA is the membership association for professionals who work with children and youth in diverse school and community-based settings to provide a wide variety of extended learning opportunities and care during out-of-school hours.