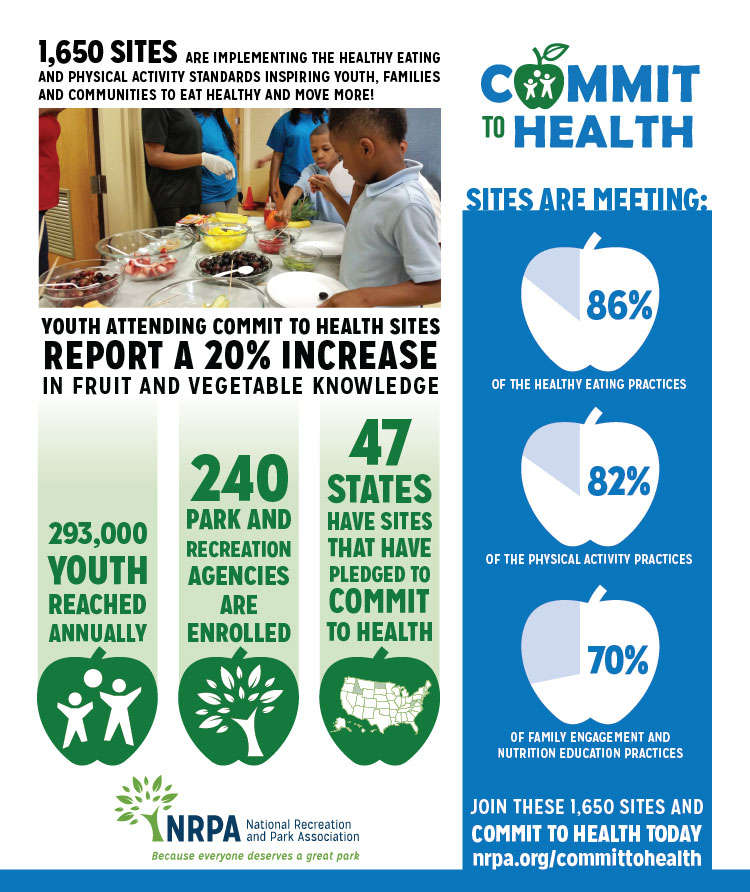 The National Recreation and Park Association (NRPA) is celebrating the fourth anniversary of its Commit to Health campaign with a new toolkit of resources! It includes nine new training videos on implementing the National Afterschool Association's Healthy Eating and Physical Activity (HEPA) Standards, developed by HOST.
Check out the videos here, each focusing on different areas designed to make implementing the HEPA standards easy. Topics include connecting health and nature, an overview of the USDA Child Nutrition Programs, engaging families, the importance of policies and documentation in out-of-school time (OST) programs, fun recipes using Foods of the Month, and quick physical activity breaks OST sites can use. OST providers are encouraged to use these videos to help train staff and to implement new ideas in out-of-school time programs.
NRPA has also created an infographic that shows how parks and recreation are important in helping kids get healthy, especially during out-of-school time.