Parks and Recreation Can Improve Physical Activity, Healthy Eating
April 16, 2015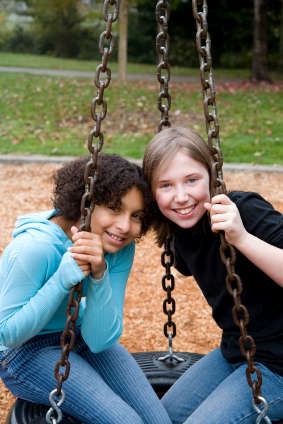 The weather is turning warmer for many of us, which often means getting out to our local parks. Here are some recent research findings and ideas from HOST members about the importance of parks and recreational facilities in providing not only physical activity, but also healthy eating opportunities for young people.
Bridging the Gap presents a research brief on "Availability of Local Public Recreational Facilities and Programs for Physical Activity." It shares data from around the U.S. about the availability of local public recreational facilities and physical activity programs. These venues provide typically affordable opportunities for young people to be physically active, and may be associated with higher levels of activity in both youth and adults. The study also highlights some inequities in parks and recreation availability. Fewer rural communities than urban ones had such facilities and programs, even though residents of the former are at greater risk for physical inactivity and obesity. Additionally, lower- and middle-income communities were less likely to offer public recreational programs than higher-income ones.
Active Living Research shares the research paper, "'The Park a Tree Built': Evaluating How a Park Development Project Impacted Where People Play," about a study that evaluated changes in population-level physical activity when an undeveloped green space next to transitional housing for refugees was turned into a recreational park.
Finally, the National Recreation and Parks Association, in "Three Ways You Can Advocate for Summer Nutrition," informs us that only three million of the more than 21 million low-income children who receive free or reduced-price meals during the school year get these meals during the summer. One way of addressing this gap is for parks and recreation departments to work with The Summer Food Service Program (SFSP), a federally funded, state administered program, to provide free, healthy meals to children and teens in low-income communities. "Parks and recreation departments often maximize their programs by pairing nutrition education with physical activities for a comprehensive approach to improving a child's health," they say.