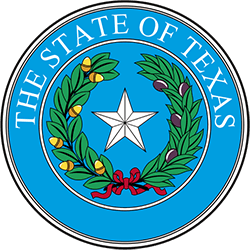 Texas ranks seventh highest among all states in adolescents that are overweight and obese, with a 2011 youth obesity rate of 20 percent. But with more than 880,000 Texas youth in out-of-school time (OST) programs, according to the Afterschool Alliance, OST providers have the potential to impact children's healthy eating and physical activity. A new study has shown how they are doing so, what more they can do, and how a pending bill could help.
The study, conducted by the Texas State Alliance of YMCAs, surveyed licensed OST providers to better understand the current OST landscape in the state and to identify ways to enhance the quality of care for Texas youth. The results showed that many providers were already implementing various initiatives around healthy eating and physical activity, including adopting the National AfterSchool Association's Healthy Eating and Physical Activity Standards (NAA HEPA Standards), developed by HOST.
At the same time, the study suggested that by creating a voluntary, tiered Distinguished Afterschool Health Recognition program (DASH), Texas could highlight and expand the role that OST providers play in promoting wellness. A DASH program would differentiate licensed OST providers that are committed to supporting quality, research driven guidelines such as the NAA HEPA Standards and position Texas as a leader in implementing quality health standards in OST. A recently introduced Texas House bill (HB 168) would create such a program, highlighting licensed OST providers that exceed state standards.
The study also recommended that the Texas Department of Family and Protective Services update its database of licensed childcare providers so that parents are better able to make informed decisions as they are choosing a provider. Additionally, it suggested OST programs look at ways of working with with the state's Expanded Learning Opportunities Council (ELOC), which studies issues related to expanding learning opportunities and reviewing programs outside of the regular school day. ELOC's recommended program quality standards "echo the sentiments of the DASH Initiative and have the propensity to positively impact Texas youth in a myriad of ways," say the study's authors.