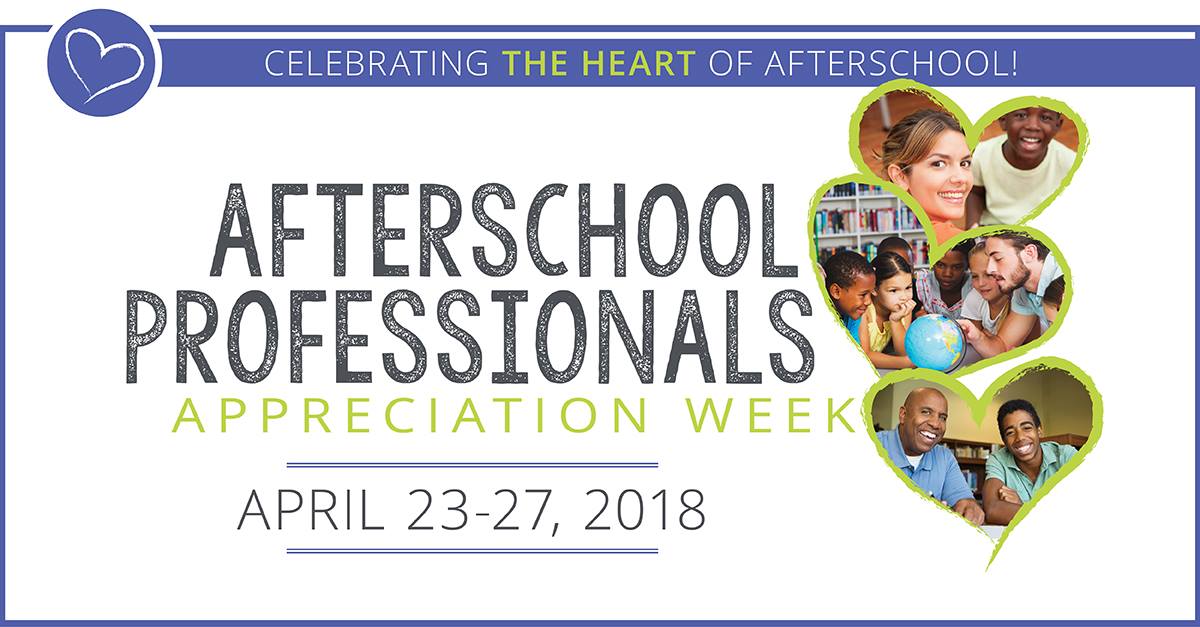 It's Afterschool Professionals Appreciation Week, so here are some resources and ideas from several HOST members to help you celebrate.
The National AfterSchool Association offers ideas, inspiration, and a toolkit for showing your appreciation to the professionals who are the #heartofafterschool.
Alliance for a Healthier Generation is offering "12 Ideas to Bring Wellness to Life"--ways to "foster appreciation and gratitude while bringing the National AfterSchool Association Healthy Eating and Physical Activity Standards to life."
The National Institute on Out-of-School Time has posted a new video showing how out-of-school-time programs benefit the estimated 10.2 million young people who take part each year and why the professionals who make this happen need and deserve our support.