Strengthening and Safeguarding Continuous Quality Improvement Systems: Lessons from Afterschool System Builders
Over the course of the past three years, the Wallace Foundation's Next Generation Afterschool System Building Initiative Quality Group – led by the National Institute on Out-of-School Time (NIOST) – met monthly to discuss issues concerning the support and sustainability of continuous quality improvement systems (CQIS). The working group went beyond spelling out needed components of a successful CQIS; rather, they spent the three years looking at the inner workings of a system – sharing concrete, tested strategies and practices, and revealing complexities, debates, and questions related to quality.
NIOST has drafted a report that documents the work of the Quality Group and shares the collective lessons learned. If you are interested in reviewing the working draft and providing feedback, please download the report below and complete the feedback survey. Thank you!
Click the image below, or click here to download the report.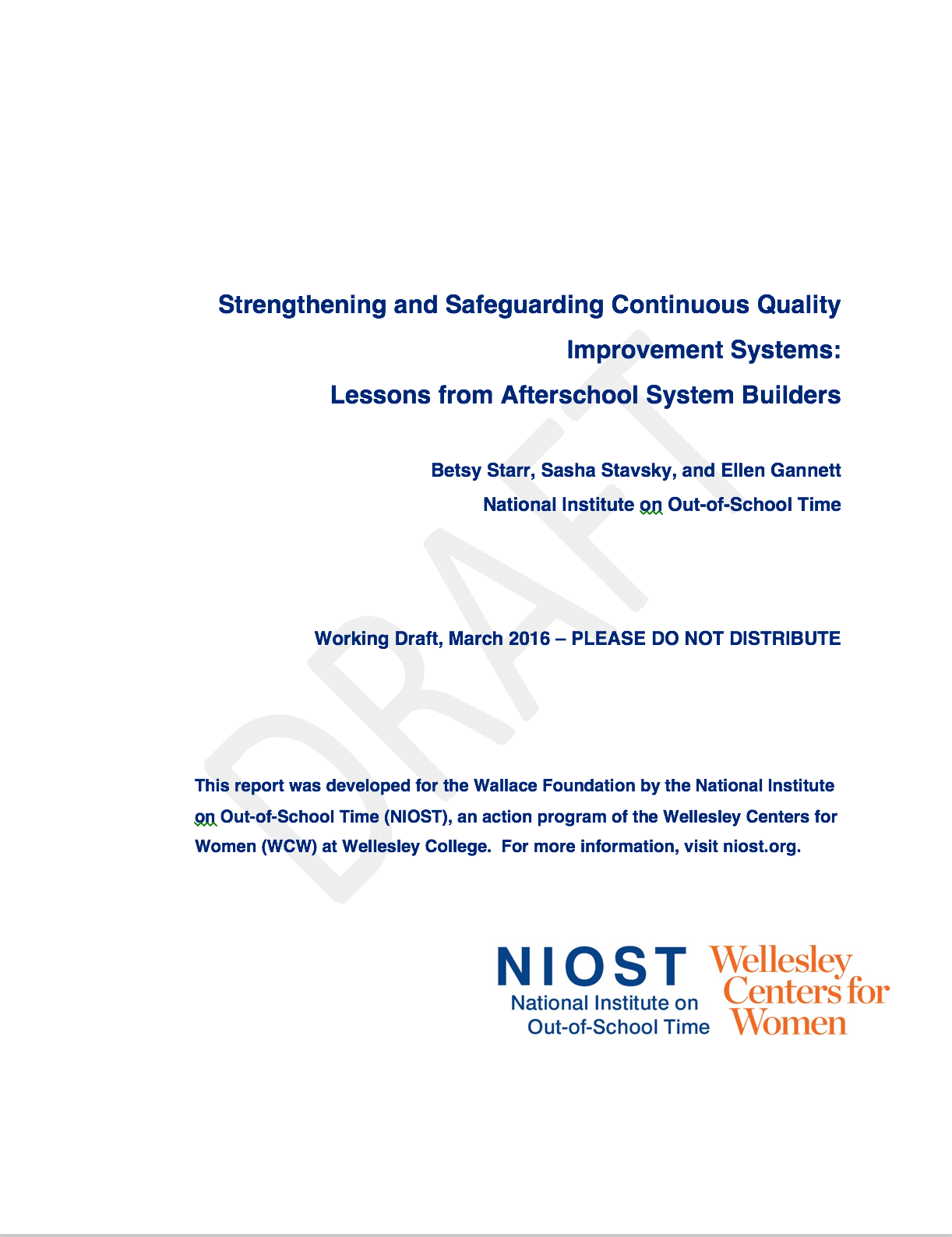 Complete the Feedback Survey below, or click here to open the survey in a new window.