Appreciating Afterschool Professionals During a Pandemic
April 14, 2020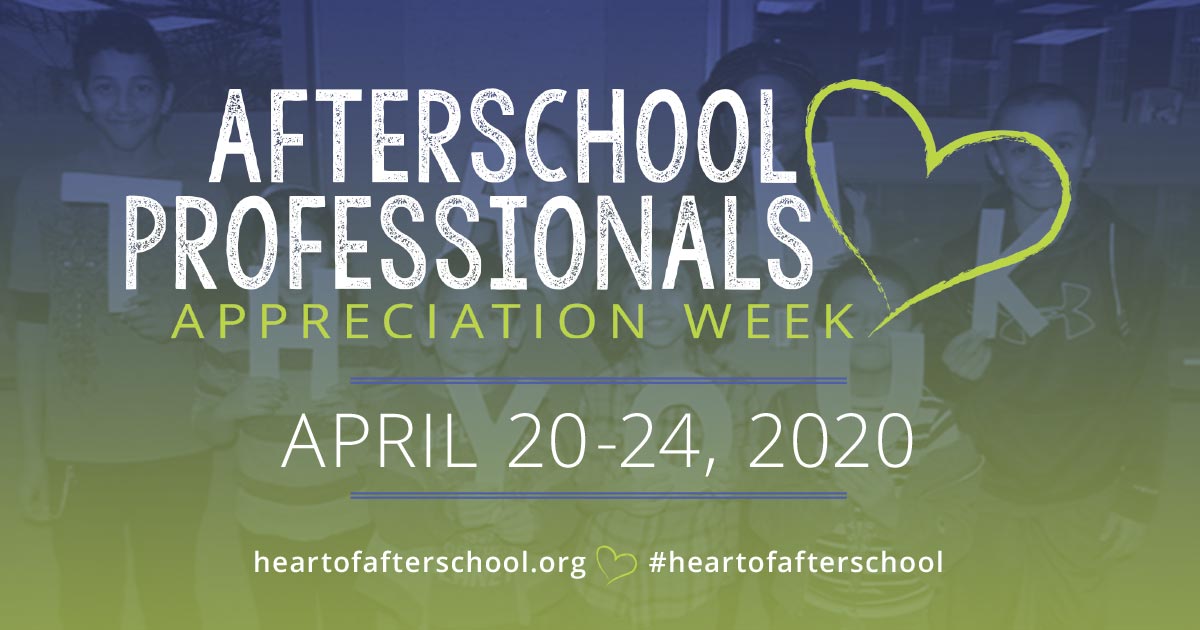 Next week marks the start of Afterschool Professionals Appreciation Week (April 20-24), and this year, we're thinking about all of the ways we appreciate what afterschool and out-of-school-time (OST) professionals are doing in the face of the COVID-19 pandemic.
We have found, after many conversations with program providers around the country, that almost all programs have been in contact with families, many are connecting families to services that will cover their basic needs, and some are offering virtual programming. We also know that many OST organizations are helping provide vital meals to children and young people who need them now that schools are closed. Here are just a few more of the many ways OST organizations and their members are helping out.
Providing Resources for OST Professionals
Providing Activity Resources for Students and Families
We offer our deepest appreciation to every one of the OST professionals and volunteers helping support children, youth, and families in these unprecedented times.