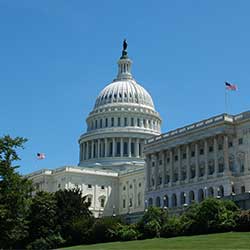 HOST Coalition members: Please consider signing your organization to our letter to obtain Congressional appropriations leadership in support of funding for programs that help out-of-school-time programs provide healthy eating and physical activity to students.
The HOST Coalition Policy Working Group drafted the letter because in a challenging federal appropriations climate we need to send a strong, unified message to Congress in support of the federal policies and programs that are leveraged by local afterschool, before-school and summer learning programs. The letter urges Appropriations Committee leadership to maintain or increase federal funding for several programs that promote a healthy childhood weight for our nation's children through support of before-school, afterschool, and summer learning programs focused on healthy eating and physical activity. We are asking for national or state organizations to sign the letter in order to demonstrate broad support for healthy out of school time programs. Individuals will not be listed on the letter.
Read the full letter and sign it here. Closing date for signatures is Friday, June 16nd by 5pm.